Originally published at The Casey Stratton Blog. You can comment here or there.
I was as stunned as anyone when the announcement came that Kate Bush was doing a residency at the Hammersmith Apollo (or the Eventim Apollo but it just doesn't have that ring about it) in London, England. I mean, the last time she performed live I was 3 years old. It never occurred to me that seeing Kate Bush in concert was a possibility. It still didn't feel like one since I live in Michigan, United States until I was talking to a close friend on the phone after the announcement and she said "Let's do it. Let's go to London and see the show."
One road trip to Canada and a plane from Toronto to Heathrow Airport later, we were in the UK. I hadn't been since 1992 and it was a dream come true to return, even without a monumental concert in my future.
We rented a charming flat in Shepherd's Bush via AirBnb which would be our place to recharge and rest throughout the trip. It was perfect and a stone's throw from the concert venue. We bummed around London for a few days and then it was time…September 2, 2014. We had a hospitality package so we made our way to Hammersmith at about 5 PM. The excitement was palpable and uncontrollable.
BEFORE THE DAWN
We sat down to a glass of champagne and a basket full of delicious, gourmet food. We also received a complimentary Before the Dawn Program. I only stole a few glances as I didn't want to spoil too much of the show. I had already heard too much online before we left!
Our fellow audience members sitting in St. Paul's Cathedral (this was where the hospitality meal was served) were all filled with excitement and anticipation, as were we. We had many conversations with people we had just met; people from Australia, Singapore, Sweden…it was glorious. I was even recognized for my own work upon returning from the restroom! Made my day.
Anyhow – we browsed and bought from the merch table and raced over to our seats just in time for the show to begin. The lights went down and the crowd ROARED. Kate took to the stage along with her band and backgroun
d singers and everyone went absolutely crazy. Tears came to my eyes as it really sunk in that Kate Bush was standing a mere 20 feet away from me! The spoken word opening to Lily began and I was full of wonder and awe as the music kicked into life. Kate began to sing and it was evident that her voice was in top form. I had no idea what to expect in that regard and I was elated to hear how much power and precision she was capable of giving in a live setting. In fact, throughout the show I kept thinking of how much the added color in her voice at her current stage in life really enhanced the older songs.
Lily gave way to Hounds of Love and again (this became a theme throughout) I just sat in awe that this was really happening. An icon performing iconic work. For me, personally, she has been such an influence and it just blew my mind that I was experiencing a once-in-a-lifetime thing. The first six songs were presented like a rock concert and they were stunning. Joanni, Top of the City and of course Running Up That Hill sent us all into a frenzy. Yet I knew from what I'd heard that there was much, much more in store and was there EVER.
King of the Mountain is a favorite of mine and she was delivering it with so much enthusiasm. The ending built and built into a fierce climax and then BAM….it just ended and the stage went black save for lightning strikes. The sound of thunder filled the auditorium as her percussionist came to front center stage and whirled a long string with something at the end of it around over and over. And off we all went on what was a life-changing adventure in musical theatre.
THE NINTH WAVE
Yes, The Ninth Wave. ALL. OF. IT. Perhaps my very favorite thing she has ever done musically being brought to life on the stage. The background singers became the supporting cast and the band blended perfectly into the set pieces that looked like a big shipwreck. A giant video screen upstage was used to convey the "reality" of Kate floating in the ocean with her life jacket on. What happened on the stage was the "fantasy" aspect of her going in and out of consciousness in the water. And Dream of Sheep was sublime and this was a particular moment when I found her current voice so well-suited to the quiet intensity of the song. Under Ice was simply amazing with the supporting cast cutting through the ice to pull Kate out from underneath at the end of the song. It was literally and figuratively chilling. Waking the Witch was as dark and frightening as one would expect. At the end of that song a helicopter began moving back and forth over our heads with search lights and fog machines hovering over different parts of the audience, searching for our missing heroine.
I should note here that this portion of the show was the absolute highlight for me. I have heard The Ninth Wave over and over again for many, many years and listened to it quite a bit for inspiration when I was making my last album, Lantern Through the Labyrinth. Seeing it performed in its entirety and in such a theatrical way was simply amazing.
Anyhow – Watching You Without Me and the skit beforehand brought some lighter moments and even a little comedy. Jig Of Life was stellar and always a song I love hearing. In this incarnation it had such power! Hello Earth is in my Top 5 Kate songs of all time and I was moved to tears throughout it. The supporting cast (dressed as 'fish people') held Kate on their shoulders and moved into the aisles and out the side door. Our heroine's fate? That was for us to decide. The Morning Fog was transformed from the album version into an acoustic jam with the musicians, cast and our returned Kate meandering about the stage and really felt like a scene from the afterlife or a beautiful purgatory. A perfect close to act one.
We were speechless throughout the intermission. I was overwhelmed in the best possible way.
ACT TWO – A SKY OF HONEY
Act Two brought about the entirety of the second disc of Aerial, A Sky of Honey. What a lovely afternoon, indeed. The band was back in the forefront (reading the program later on, I discovered this was something very important to Kate in the process of making this piece) and I should mention here that of course her musicians were exactly as polished and top-notch as one would have expected. A Sky Of Honey was much more on the mellow and contemplative side, but after Act One this was a good balance to strike. The beautiful songs came to life and Kate and the cast would move in slow motion often. Striking visuals (including crows, which hold a special place for me) were projected on another large screen behind the action. At one point the crow was stabbed and red blood filled the screen. Very intense. I was transfixed on Kate nearly the entire time so I am looking forward to seeing the DVD so I can wrap my head around more of it.
The only misstep, and I am hesitant to criticize anything really, was adding a new song for her son Albert McIntosh to sing as a solo piece. He is only 16 after all and I did love the mother and son collaboration aspect of it but his vocals paled in comparison to all the other performers. He acknowledged this in part in the program. Forgivable, certainly.
Nocturn was all I had hoped for. Such a beautiful song that transports the listener to a beach on a warm, summer night. You could feel the sand beneath your feet and the gentle wind on your cheeks as her vocals lifted you higher and higher into the song's finish. Aerial, the close of the main set, was absolutely stunning. The coda went on and on and grew larger and larger; one could not help but sway and move to the beat. My foot was tapping and I could barely stay in my seat. It culminated in a spectacular finish wherein Kate was lifted up into the air, one arm draped in a large, black wing. We all jumped to our feet for one of MANY standing ovations that night.
Kate returned to the stage to perform Among Angels from 50 Words For Snow by herself at the piano. What a moment to watch her, all alone, singing and playing. That transitioned in to Cloudbusting which had everyone on their feet. Kate even had the audience sing along at the end and boy did I ever!
All in all, an evening I will treasure for a lifetime. The bitter feeling of its being over was felt nearly immediately after such anticipation over months and months, but we did our best to move through that and spilled out into the warm September night full of energy and life. Who could have asked for anything better?
Originally published at The Casey Stratton Blog. You can comment here or there.
I can still see the movie in my mind. I don't think that will ever change. Sixteen years, nearly to the day, since Henry had entered my life, I had made the choice to end his suffering. The appointment had been scheduled. Scheduling the death of someone you love deeply is a very horrific thing. The clock ticked by so slowly on the morning of July 13, 2011.
Henry was gravely ill. Chronic Renal Failure had taken its ultimate course. For three months I had administered IV fluids twice per day to keep him hydrated. He tolerated it perfectly well and it only took a few minutes each day. I woke up every few hours to feed him his special wet food. For three months this hospice care consumed my life. I would have done it for three hundred years if it would have been helpful. Alas, the day came when Henry could not jump up on the bed any longer. He wandered aimlessly around the house, unsure of what room he was in. He walked in a sideways stumble. He drank urine out of the litterbox. It was time. I made the call and the appointment.
Henry didn't really know me any more on his last day. That is one of the most heartbreaking things about my memories of it. In our house, I gently picked him up and put him in my lap. Tears were streaming down my face as I thought about what was ahead. He weighed a frail four and a half pounds, far from his glory days of sixteen pounds. I pet him and told him how much I loved him. He didn't want to be there. He got up and stumbled away. Yes, he was gone before he was gone. Many of us have been there.
The ride to the clinic is a blur. We entered exam room one. I sat on the ground and held Henry in my lap. A sedative was administered. His breathing became heavy and intermittent. I had my left arm underneath him with my left hand on his chest. The doctor had trouble finding a vein. He was just so thin and dehydrated from the kidney failure.
I watched as the dark pink liquid began to push through the syringe. One…two…three…I felt Henry's heart stop. 3 seconds and my life as I knew it would never be the same. The amount of pain I felt was unbearable and entirely overwhelming. I raised my head and let out a primal scream that was so intense that no sound came out of me. I wept, sobbed and wailed for a good while, letting his soul go and desperately trying to hold onto my own.
On that day…I was left holding the lantern…
The gracious numbness of shock got me through the rest of that day. It was the hardest thing I had ever done. Henry was like a son to me. A best friend. We had been through so much. I got him when I was 18. He was part of my entire adult life. I spent more time with him than any living being in all my life.
Now it's three years later. July 13 has come again. The weight is always there, but this year I can truly say it is not nearly as crippling a feeling. So many wonderful things have happened. Two new souls came to live with me on my birthday 2012. How perfect. I feel strongly that Henry was a part of that. I feel like I can cherish our memories and know that my continued joys are a tribute to our life together. I think of him all the time. I say hello. I smile. I cry. I allow my feelings to come. That is so important to grieving. You never "get over" a loss. You just learn how to survive with it there. Grief is a constant. Longing comes and goes.
"He was just a cat." I have heard this a few times. Many of us know this feeling. But oh, how wrong that is. He was so much more. He was a companion, a comfort, a presence, a personality. He was Henry. He IS Henry.
Originally published at The Casey Stratton Blog. You can comment here or there.
It's hard for me to believe that it's been 10 years since my Sony album Standing at the Edge was released in the United States. So much has changed since then. So much had changed even leading up to the big release day. In my mind I flash back to 2002…
I was living in Chicago, unsure of where my career was going. After some relative success in Los Angeles, including 18 months as a songwriter with Rondor Music Publishing, I had spent a few years really struggling to find a path in an ever-changing landscape. I am just the right age to have come up in the business when things worked a certain way, only to find them suddenly changing rapidly from year to year beginning in about 2000. I was tired of the rat race and focused instead only on writing. For nearly two years I did not play any shows or look for a label. I went to my day job waiting tables and I came home to write the bulk of The Winter Children, The Garden EP and the holiday record First Frost, Then Open.
One day I was out job hunting, sitting on a bus, when I reminded myself that I hadn't checked my "business" email in weeks. My intuition proved correct when I returned to my apartment and found an email from someone asking me if I was looking for management. Some emails and phone calls later, I had a new manager and suddenly my career was back in overdrive. Literally from one week to the next everything was different. I find shifts like this have become a motif in my life. When you take big risks, sometimes you endure quick shifts of perspective and circumstance.
I moved to New York City and after a few months of meetings, both in NYC and Los Angeles, I ended up with not only one but two major label recording contracts offered to me. After over 7 years of trying to get a major label deal, getting very close only to have the rugged pulled out from under me, it was really happening. The level of intense excitement I felt is something I will always remember. I felt like I had won the lottery, except I also felt the wonderful exhilaration of knowing I had ended up there because of hard work and tenacity. I weighed my options, counter-offered a few times, and ultimately chose Sony Classical over RCA Records.
The DAY the advance check went into my bank account, I went out and bought a home studio; the same home studio that I still use to record albums over 11 years later. It was the best investment I ever made. It has paid for itself 10 times over, not to mention it allows me to make music without having to scrimp and save to pay for precious studio time. I can be creative whenever the urge strikes me. Note to up and coming musicians: Get yourself a home setup and learn how to use it properly. Anyone can make a record at home these days, but not everyone can make them sound decent.
I digress…
Through another twist of fate I ended up getting Patrick Leonard (Madonna, Elton John, Jewel, Roger Waters, Brian Ferry) to produce my album and Kevin Killen (U2, Kate Bush, Tori Amos, Elvis Costello, Paula Cole) to engineer and mix it. I was in HEAVEN. I flew to Los Angeles in January of 2003 and we wrapped the first week of April. I worked 14-16 hour days, six days per week and I have never been happier in my entire life. The energy was intoxicating to me. Working that hard with professionals on that level was inspiring and I learned so much from the experience. Being in a fancy studio with a Bosendorfer and Yamaha piano didn't hurt either.
We turned in Standing at the Edge, which was called From Sea Into Sky then (Sony rejected the initial title and sequence), and waited to hear back. I flew back to NYC and immediately scheduled a meeting to talk about what would happen next. At the meeting I was told that they appreciated my enthusiasm but I was jumping the gun a little. There was plenty of time to get the record set up. We were looking at an August release. Fast forward to July when I got a call that they were not as far along as they had hoped and it would be pushed to October. So much for my enthusiastic gun-jumping. In August I got the call that Sony was merging with BMG and my heart sank. I knew the dangers of a big merger. The new CEO at Sony had also made one of the label Presidents the boss of all the other Presidents and this did not go well either. From colleagues to subordinates made a lot of people very uneasy, the President of my label included. Budgets were slashed and internal politics began to shake out in a way that made my stomach drop.
I got word that the record was being pushed again, this time to January. JANUARY? The worst time for a new artist to release. I asked them if because of this I would get longer than the standard 8 weeks to show strong sales. I was told they expected a slow burn and not to worry. It was hard not to worry when I watched the marketing budget get slashed by 75%. The writing was starting to show on the wall. Then they took the easiest way out with marketing, which I refused to go along with. Then the VP of Marketing quit 6 weeks before the album was released. Now I was also highly uneasy. Mind you, this was after arguing for months about my image and being told repeatedly to lose weight and to stop wearing certain clothing. This was after being told I needed a performance coach; being told to say the same thing between songs in shows and to play the same, pre-approved set list every time. I was starting to feel like the hired help and I was not happy.
Still…January 20, 2004 arrived and I hoped against hope that the attention from critics, which was overwhelmingly positive, would propel the album up the charts and Sony would then invest more into it. I had a great agent at CAA. It was all set up on paper to be a slam dunk. The record tested very well. Critics were raving in advance of the release. I flew to Michigan to do a week of promotion on my home turf. They thought that was a good marketing angle. I played the public school I had attended before I went to Interlochen Arts Academy. I did a ton of press. I hung out with my Mom and my sister on release day in Detroit. I went to Best Buy to purchase my album in a store and the cashier asked for my ID and said "Hey, this is like those Jerry Seinfeld commericials! I still need to see your ID!" They had me autograph the left-over copies which made my day. The day that album came out was huge for me and I let myself be excited and enjoy every minute of it.
Release week was a whirlwind and very fun. Upon returning to New York I did a residency at Joe's Pub which was great outside of the pre-approved set lists. I did more TV and print interviews. Rave reviews continued to come in but sales did not.
In the end, it was a failure where Sony was concerned. It was not to me personally, but knowing it was a "commercial failure" was a bitter pill to swallow for a while. Sometimes I still fight the urge to get down on myself about it. I worked really hard. I pushed myself to be everything I needed to be to be ready for prime time. I WAS ready. It just didn't work out. It wasn't my fault. It wasn't anyone's fault in particular, but I had a bad taste in my mouth about how it all went down for a while there. Still, I knew the dangers going in. I just didn't quite believe it would happen to me. That happened to other people.
I moved back to Michigan, mostly for financial reasons but also to ground myself. In December 2004 I read online that the President of my label was leaving. I had 7 months left on my contract but knew I would be dropped so I called and asked him to do me a parting favor and get me out early. He obliged and I went indie. I decided the majors were not for me even when a few sniffed around when the news got out. I was one of the people to watch for a while and other labels knew about the politics involved with the merger. I just decided that being signed to a big corporation is not for me. I chose art over fame a long time ago. It is more important to me to express myself authentically than to be rich and famous. It has not always been easy to live by that standard. Fame and fortune is quite a tempting thing and often times even people close to me do not fully understand why I make certain choices. But I have persevered and made a multitude of music since leaving Sony, beginning with DIVIDE, that I am very proud of.
Do I regret it? Absolutely not. There are listeners and people in my life I would never have known without it. I learned what I could endure as well. I learned what I wanted, and more importantly what I did not want. I got to work with some amazing people and have an experience many only dream of. I beat the odds to get a deal at all and I will always have that. I will always have the memories and the knowledge I gained from it. I will always have the record to listen to. The only record I have made thus far with a big budget; with a 22 piece string orchestra and world class musicians. I mean, the drummer on it is PAUL MCCARTNEY'S drummer. WHAT?
Many people have their stories about Standing at the Edge and I love to hear them. Here's to everyone who came on board ten years ago and a big thank you to those who remained and continue to support my work. It means a lot to me.
Originally published at The Casey Stratton Blog. You can comment here or there.
I had a dream that was so jam-packed with information that a Facebook status was simply not going to cover it.
It began with me in a bedroom. It was the last day of high school and I was trying to coax a teenage girl (who had a remarkable resemblance and attitude to Miley Cyrus) to attend her graduation. She wasn't even sure if she was indeed going to graduate as she had skipped a lot of school. Everything was very dark and monochromatic. Think 1980s New York City as depicted in TV shows and movies.
Next thing I knew I was in this large warehouse, which was the backstage/kitchen of a nightclub where lavish performances were still put on while the guests sat at tables. Again, the themes were all very dark though. Jean Paul Gaultier had designed all of our costumes and the score was by Siouxsie and the Banshees. I was working my way up to being more featured in the show, and I was aware that the main character, who was also the owner of the club, was connected to some organized crime. There was an air of danger in every conversation and action.
The backstage area somehow worked as a makeshift medical clinic for all employees and it was very clear to everyone that you could ONLY get treatment there. Again, there was something shady about it. I knew that knowing what I knew put me both in a position of having access but also in the position of being in great danger. There was a man who had been in the good graces of the owner but was now cast away. He was called "Jazzy." He was in a drug haze and reeked of alcohol. We told him he had to leave. He would not so some bouncers took him away and we all knew what would happen to him.
A woman came in who had been huffing while pregnant. We were trying to convince her to be truthful about what she had been huffing so we could try to save them both. Along the line, she gave me a Tic Tac. I had it in my mouth when her tests came back saying she had a highly-infectious virus that could be transmitted by contact with the skin even. We were quickly trying to quarantine her and all staff who had touched her. The virus was biological warfare and was given to people maliciously in pill form. I realized the Tic Tac was actually the virus.
Chaos. Everywhere. A mad dash for the only known antidote was in full swing. I was given the shot that would render me immune and seemed safe. The owner/lead actor and his 2 dancers were all exposed. I had to make a choice as to who would get the remaining two shots. One would not survive. I said "Well with ratings the way they have been from the TV syndication, I think we'll have to say not dancer 2 but dancer 1, closest to the lead actor. He was also the one with the most exposure. He is a liability." Somehow, this choice meant I had passed a test of some kind. The owner patted me on the back and told me to go to my dressing room to await news of what my new and improved role in the show would be. It was possible I would replace dancer 1.
I was in my dressing room, anxiously awaiting the news (I looked in the mirror at this point and I did not look like me at all. I had blonde hair and was at least 6 feet tall.). The phone rang and the manager of the nightclub and show said "Well, the bad news is you did not get the part you wanted. The good news is your name in the show has been changed. You will now be called "Jazzy." " Terror. I hung up the phone and tried to plan my escape. I knew I was marked for death with that name change.
I ran out of the club. There was a promenade outside and I knew I had to get across it without being noticed. Therefore I had to walk very casually even though my heart was racing and I felt like running for my life. I made it safely to what was called Washington St. and turned left to walk away.
At this point my perspective in the dream completely changed to being an observer, watching the action. The club owner and his closest people were put in a large shipping container to be smuggled out of the country. The drivers were being warned that they had to drive around a sharp curve but after that they had to enter the barge straight on and follow all instructions over the radio. I watched the craft make the turn and then proceed onto the inside of a barge. They were told to go forward at 75 MPH. Then they were given instructions to go up a ramp, make a slight right, etc. Finally, it became too complicated and I watched them make a wrong turn. The craft carrying the people went out of sight. Then I watched it come past me, then up a wall and then, making a horrible screeching noise, it began to lose complete control. It dropped from the height, flew past my line of vision, moving downward and then………BAM!
I woke up.
Originally published at The Casey Stratton Blog. You can comment here or there.
I was out with friends on Saturday night when the verdict in the case against George Zimmerman was announced. I couldn't believe it, but of course I could believe it as well. I won't pretend to know the ins and outs of the case, and having served on a jury of a criminal trial myself, I know that you must set aside your personal feelings about the case and follow the law based on the evidence presented in the court room. I do not blame the jury. I blame the system. And by "the system," I mean every piece of the puzzle from birth to adulthood that puts African-American males in such a dangerous situation just to walk down the street with some candy and an iced tea.
Discussing race, especially when you are a white male, can be a minefield. Certainly, I have known the privilege that comes with being a white male in America. Granted, I have faced my own struggles with discrimination and have been the victim of violence by a skinhead as a teenager. That is a story for another post, but this is the only concrete bridge I can really find to try to understand the threat of violence that a young, black male faces. Working with at-risk youth over the past year, I have developed more of an understanding of this issue, but I am still always wanting to listen and understand better.
Is this about an unarmed teen being shot with a gun and the shooter getting away with it because he was somehow deemed to be defending himself? Sure. Is this about what constitutes enough of a threat to your person that you can actually KILL a fellow human being? Of course. Is this about the fact that institutionalized racism and the glorification of street violence causes many people to see a young, black male and think he is going to rob or hurt them? Absolutely.
It is hard to stop this kind of thinking. It is conditioned in many of us. I certainly feel that I am not a discriminatory person by nature, but I won't pretend I have never been walking on a dark sidewalk at night, saw a tall, African-American male and felt a sense of fear come across me. I might have zipped up my satchel or crossed to the other side of the street to "be safer." I could say this is a solely biological response to being 5'7″ tall and not good at fighting and defending myself. But I can't hide behind that alone. I will say I am even more scared when I see a white "redneck" coming toward me in the dark. I am far more afraid of that kind of violence since I don't fit what is considered "masculine enough" to many men, but that doesn't excuse anything either. There are many, many ways that our society and media (all kinds) have conditioned us to think young, black males are in gangs, up to no good, might have a gun; the list goes on and on.
In my experiences over the last year being a music teacher in the poorer neighborhoods of Grand Rapids, I have established open and trusting relationships with young people from many walks of life. I have seen first hand that many African-American young adults feel pressure to be "street." They feel they have no choice but to present a tough exterior. They need this to feel safe. "Weak people get jumped." Underneath it all, though, I have known very few if any teens that are actually what would be called "thugs." Granted, at my job we do not put up with anything like that in the first place. And in my line of work the point is to work with youth so they become responsible, contributing members of society. But you can't hide from their realities. They won't trust you if you act like their lives are just like anyone else's lives. That applies to all the at-risk kids I teach. They are often aware of their situations and will tell me that they will never be anything. They feel written off before they've even begun. Some of these kids are 8 or 9 years old. It breaks my heart.
So where do we point the fingers here? At everyone? Or do we stop pointing fingers and try to effect change where we can? Bad things are always going to happen, and young, black males will be extremely at-risk for the foreseeable future. Little by little, though, people make a difference. I feel the biggest critics of Trayvon Martin don't seem to see him as a human being with thoughts, feelings, family or love. They just write him off as "one of them." There are far too many "kinds of people" in our world that are "one of those." I know the feeling all too well. It dehumanizes groups of people. I didn't know Trayvon Martin and I can't imagine what his life was like or who he was, but I can imagine the phone ringing and finding out that one of the teens we work with has been killed by someone who thought he was a threat. When I put it in that perspective, I think of how furious and incredulous I would be in that situation.
On the other hand I can't make George Zimmerman "one of them" either. What happened in his life that he has such a deep distrust of African-Americans? There are plenty of people who possess that feeling. It comes from many places. At the end of the day, in my view, a man made a mistake and now a young adult is dead. Even if he was being assaulted, as some claim, does that warrant a fatality? Not to me. Where this fits in with the law and Stand Your Ground laws is a complicated issue. The law might be colorblind in theory but it is not in practice. The statistics prove it.
To me, the biggest problem youth face is the cyclical nature of poor communities. The chances of getting out of poverty are not good. Kids grow up with "not enough" anything. Not enough money. Not enough food. Not enough quality education. Not enough discipline. Not enough mercy. Not enough supervision. Not enough caring adults. Maybe there's a single parent with many kids. Maybe there are two parents with two jobs each, trying to make ends meet. There are many reasons kids don't have "enough" and they are not ALL because of dead-beat parents. Escaping poverty is nearly impossible in our culture as it stands.
So these children become adults and they have only known life to be what it is and the cycle begins again. Not to mention gang violence. I hear stories all the time from kids. They feel their time is coming where they will have to join a gang or be unsafe. We combat that the best we can but it is a real and legitimate concern. There are systems in place and no law seems to be able to change it or help it. States with Stand Your Ground laws do not see less violent crime. They see more.
At the end of the day we have to acknowledge that race still matters in America. We are not in the "post-racial" period that we read about so often. We can try to have an open dialogue about what makes us different and what makes us the same. We should have that conversation. I have it all the time. Kids are aware of what makes their cultures unique and they are quick to discuss it when the door opens to have that conversation. Some will openly say I can't understand them, generally the teens. Perhaps, but I want to listen and learn more. I want to work together, not apart. I want to play my part in exploring diversity by working with and knowing all kinds of people. I don't want to save anyone. I just want to keep the dialogue going without fear of stepping on toes. I have found that the more you have an open conversation with people you can trust, the less you have to worry. You might say the wrong thing, or say something the wrong way, but when you have the mutual trust to HEAR the response as to why you might be off base or using the wrong wording, you learn something.
Talking to one another; telling our stories of how we view the world and our cultures is how diversity becomes inclusive instead of existing on our own sides of the fence while the ground beneath us is the same. The more we come together, really hear and respect each other, the less senseless tragedies we will see. I hope so anyway, and I'd rather hope than give up.
Originally published at The Casey Stratton Blog. You can comment here or there.
I just woke up from a nap. I sometimes have my most vivid dreams during naps. In this one, I was a teacher getting ready for a big show. One of my 16 year-old female students was in rehearsal and a co-teacher and I told her she could audition for a big opportunity. I can't remember what it was now. She felt it was beneath her and she could do "more." Something to make her more famous or rich than this thing. I said to her "You don't believe me now, but one day you are going to be 36 like I am and say to yourself 'Why didn't I do that when it was right in front of my face?'" She, of course, scoffed and stormed out of rehearsal, to which I yelled after her "There will be a consequence for this behavior!"
My co-teacher and I decided I would come up with the consequence. After much deliberation I decided that even though she was one of the star students, she could not perform in the first of 3 nightly concerts we were giving. She was furious with me when she showed up for opening night and got the news. There were light checks and soundchecks happening everywhere. Lights were flashing all over. I explained to my student that this was her consequence for her ego and attitude. She could perform in the next 2 shows but not this one. She screamed "YOU will have a consequence! Just you wait." I was worried she would destroy my car or something. Just then I was told I had to check for my tap dancing number. I suddenly realized I had hair like Dee Snider; long, wavy blonde hair with blue and pink streaks in it. I had a patent leather top hat on as well. There were three steep platforms I was supposed to dance on. Just behind them I saw a lion and many gorillas. I was aware they had been living on them. I went to dance and there was poop everywhere. It was getting all in my boots I was supposed to tap with. I knew it simply would not work.
Cut to a parking lot. I see my student crying. I approached her and said "It's really not so bad. You will perform in the next 2 shows." She replied, " I know, but I was so looking forward to this." I explained that I did not like punishing her but I had no choice. Then I said "Trust me. You don't always learn from winning. You don't always learn from getting in the Bolshoi Ballet or first chair with the San Francisco Symphony. Sometimes you learn the most from coming in second or tenth or flat out not making it." She said, "Oh, so I'm supposed to work and work and train and train and not be the best? Not WIN?" I looked at her and said, "Right now you think you are going to get everything you want but life does not always work that way. One day you might be begging to get any work at all. You'll sing at a wedding for $50. Real life brings real challenges. You have rent. You have yourself and possibly others to feed. You know how many things I had to do, that I didn't want to, to feed my cats?" She said "Well, I am not you. I will not fail."
So yeah…not the most subtle symbolism I've ever encountered. The funny thing is that my conscious self was chuckling all through those conversations because I could see my crazy hair in my peripheral vision. Ha!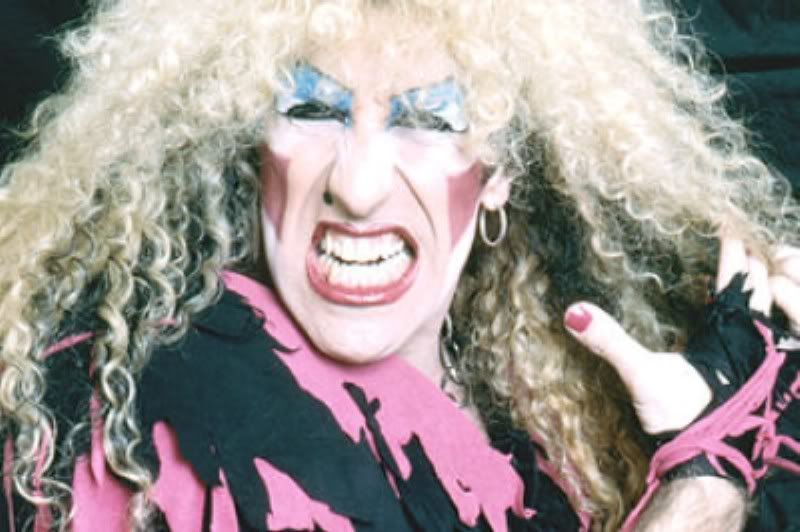 Originally published at The Casey Stratton Blog. You can comment here or there.
TO: Henry, June and Charlie
℅ The Universe
ATTN: The Moon
Dear Loves,
It's Christmas 2012. Hen, you've been gone for one year, five and a half months. Charlie, you've been gone for nearly seven months. June, you have been gone for nearly three months. Gone from me, anyway. You are never gone. But I miss you being here every day. So much has changed, but I know you are aware of that.
Everything is different. So much was going on. I tried really hard to hit the marks and be joyful through the holiday season. If I'm honest, now that Christmas is coming to a close I am realizing that I pushed aside some of what I was feeling so I wouldn't buckle under the weight of it. It's ok to be sad for you. It's ok to be sad for me. There has been so much sadness, for so many I know and love. I don't know what this time means but I hope everyone will be stronger for it. I know I am.
I could never have imagined that I would be writing this to all three of you. It all felt like my worst nightmare, but I did what I had to do. What my commitment to you meant doing. I could not let you suffer when it was your time. My family felt demolished. The kittens have helped Wendy and I get through it. She doesn't love them yet but I know it is better than her being alone.
I guess this is part of getting older. Animal companions don't stay forever. I could never quite grasp that until the realities set in. I think of you all each and every day, multiple times. Some people don't understand but I don't care. I do and many other people do. I have lived all of this in a very public way, but it has been a great blessing to have done so. So many people have lent their energies to it. To you, to me, to the universe. I know you are all safe and I don't ever feel we are not still connected.
I would still give anything to have you back for even a moment. Dreams sometimes let me touch you again. I am grateful for those.
I have moved forward with my life and so many things have happened. I have experienced successes and failures. Travel, ups and downs, the grief and troubles of others I care about. It has sometimes felt like there is just too much to handle. But survive we must.
You were all three so very special to me for your own reasons. So unique. Our bonds are strong. There will always be a piece of me missing as long as you are out there in the ethers. We will be reunited one day. I just need you to know, always, that I love you more than anything and more than I could have known I was capable of. I will keep blowing you kisses when I see the moon, for the rest of my life. It is a little way of connecting. Thank you for being a part of my life. Our souls will never part.
I love you and miss you so much,
Daddy
Originally published at The Casey Stratton Blog. You can comment here or there.
I just awoke from the strangest dream. It was very "Whatever Happened to Baby Jane" meets "All About Eve." I was this older woman and my husband had been very rich. We lived in this hotel room with my little yappy dog Jackson (he wanted something little and cuddly). He had a very expensive watch, I remember. I was talking with the housekeeping staff and he told me I was vile to associate with commoners. Later, I was walking through a small town I was living in and met a cameraman on the street who had filmed a documentary about me many years earlier. He was there filming the new town casino next to a carnival and a Target (lol). We exchanged pleasantries and I moved on. My assistant was suddenly there. I was aware of her before in the dream but not that she was with me until that moment had passed. I explained to her that I was sorry I didn't introduce her but I could not remember the man's name.
Later in the dream, I was in my house. I think it was somewhere in Florida. I was sleeping when I heard my assistant talking to a delivery person, pretending to be me. The delivery man was saying how much they loved my old movies and wished I would make more. She explained that she intended to as soon as she could sell the house. I then saw that she was petting Jackson as she spoke. Furious, I jumped out of bed, put on a gauzy robe-like thing and grabbed a hammer. I chased her down and began slamming her with it. Thinking it was done I went upstairs. A while later, I saw her come out with a bright red Ronald McDonald wig and a long, orange dress. Full face of makeup to hide the hammer marks. She was talking to some neighbor ladies. I hid just behind where she would be walking in a few minutes. I tried to hit her with the hammer but realized it was suddenly made of plastic. She laughed and laughed in my face and said "You silly old thing. You will never win. You will never win."
I woke up.
Originally published at The Casey Stratton Blog. You can comment here or there.
I have been an animal person as far back as I can remember. Growing up, I adored my dogs and cats. When I was 15 I returned from Europe to find that my cat D.C. had gone missing. He never returned. Heartbroken to have no pets, I saw an ad for free kittens at a nearby farmhouse (I would not advocate this method of acquiring a companion now). I rode my bike there after school and got a little orange tabby kitten. I put him in a tote bag and rode home. I told my Mom some friends had given him to me. I had to set it up that there was no way he could be returned, you see. Sneaky. His name was George. When I left for Interlochen Arts Academy in 1993, he disappeared soon after. I came home a few months later for the winter break and he returned home. After I went back, he disappeared again. To this day I believe he was trying to find me. I forge some serious bonds with animals.
A few years later, now an adult and living in Los Angeles at the ripe old age of 18, I was hanging out with friends. We were socializing late into the night. We decided to go up on the roof of the apartment building in Hollywood to see the sunrise. A little beige tabby kitten, no more than 8-10 weeks old, came up and sat on my boot. Everywhere I would go that morning, he would follow me and me alone. He was friendly to the other 20 or so people that were there, but he would always move when I would move. He followed me into the hallway and down the elevator. In an impulse move that would alter the course of my adult life, I made the decision that I must take him home with me. I named him Henry.
Henry and I were thick as thieves. We were together all the time when I was home. He was the gentlest soul I have ever known. Being across the country from my family, having Henry with me brought me great comfort and made me feel less alone. Having an animal companion as an adult changed my relationship with animals. He was my responsibility. There were many times when I would have to buy him food and none for myself because there was only enough money for one of us to eat. I did it gladly. He came first. Being a starving artist has its sacrifices but I made sure Henry was never the one making them.
I moved into my first apartment by myself when I was 20. My previous roommates had all had cats so Henry was also living alone for the first time. He was visibly lonely. I was recording in Hollywood a lot (I lived in Silverlake) and he spent many hours alone. I'd come home to find all the toilet paper and paper towel in the house shredded to bits. I knew I needed to get a second cat. It just so happened a friend of mine was looking for a home for her 9 month old cat. She had rescued her after her feral mother was killed by a car when she was a very small kitten. When I met June, it was clear she did not like me. I instantly regretted saying I would take her, but decided I could not back out of the arrangement.
I brought June home in January of 1998. She and Henry bonded quickly. His mood greatly improved. She didn't like me at all and would hide under the futon sofa most of the time I was home. Over time she began to let me pet her while under there. Never when she was out and about but she'd allow it if she could not see me. This went on for quite some time. It was a few years later that I was petting her one day, me on the couch and her underneath, that she began to purr. I was astonished. I had been telling people all  the while that I had a cat that did not purr. I thought she could not! It turned out those feral genes were quite something to overcome.
Over the years June became much more friendly. Mostly because I respected her boundaries. I spoke to her often and would touch her when she wanted but always allowed her space when I sensed she wanted it. I was patient and her love for Henry was clear so I considered her his cat that I just so happened to take care of.
I moved to Chicago, then New York, then Grand Rapids, MI, Henry and June in tow each time. There was no question they would come with me. Ever. I take the commitment seriously. I knew their souls and their hearts, their personalities. They were my family. I adored them.
Wendy came into my life in October 2004. She had been thrown from a car, left for dead, not even litter trained yet. My friend had her and he came over, knocked on my door, and when I opened it she ran inside. I looked down and said "Wendy! Wendy Joy." That was that. I had to have her. She did go and stay at my friend's house that first night because I initially did not want to have 3 cats. Henry was so attached to me that I always worried more cats would upset him; that he would think he was not enough for me or be jealous of my affections to anyone other than June who still kept her distance most of the time. But alas, I had let myself fall in love with that little Wendy and I had her come back to live with me. I worked from home and was better prepared to handle a kitten.
In the Summer of 2008 I was on my front porch one day when the cutest cat I had ever seen jumped up from the yard and greeted me. He was very friendly and I spent some time with him. Over that Summer I would go outside and read and he would sit in a chair next to mine, happy as a clam to be near me. He would howl through my open bedroom window until I would come see him. In the Autumn, I would put on layers and continue to spend a few hours a day with him outside. He developed an abscess that I treated with some leftover gel I had from an infection Henry had suffered. I put peroxide on it twice a day as well. At one point he could barely get up onto the chair, crying out in pain. But in the end he recovered nicely. When the temperatures dropped below freezing, I realized the jig was up and I could no longer pretend he was not my cat. He came inside and the rest was history.
It's amazing the bonds we can develop with our animal companions. It's amazing how some people don't understand that or dismiss our pain when one of them gets sick. The worry, the hovering, more worrying, a lot of fear. Those fears became ultra real when Henry seemed very off and despondent in April of 2011. I took him to the vet immediately. He was diagnosed with Chronic Renal Failure and was in acute failure at the time. He might not even make it through the weekend, my vet said. My world collapsed. Truly. We had been together for nearly 16 years, since I was 18! How could this be happening? When you're 18 you are not worrying about the end. You just don't think like that. I did not know how I could possibly live without him. I was a full-time nurse for the last 3 months of his life. His quality of life my only concern.
On July 13, 2011 his time came. I made the decision. I made the appointment. Time clicked slowly by that day as I would look at the clock and calculate how many hours until I would have to do the unthinkable. Take my best friend in the world and watch him die. He could not jump onto the bed. He could not walk in a straight line. He got lost in the house. He wanted nothing to do with me. It was the right call to make. But it was killing me inside. I would never be the same after that day. The scene at the animal clinic can play and replay in my mind at any moment, and I know now it always will be able to. I felt the last beat of his heart as he breathed heavy breaths. I was shattered.
I had a lot to do in the coming 6 weeks so I didn't have a lot of time to properly grieve. I mean, I did grieve quite a bit, but when I finally took some down time I slipped into the worst depression I have ever known. When you are depressed everything is hard. People say "Don't be sad." You wish you could be sad! I keep learning that in those moments you wish you could cry. Crying would be feeling something. You wish you could get angry. And yet you are afraid those emotions will do you in forever so you avoid them. Your mind does not let you feel anything. Depression is a loss of will, not a sadness.
I could never have known that 10 months later, just as I had finally pulled myself back to some sort of state you might call 'living," just after I had known some real joy for the first time in over a year, Charlie would get sick. He lost weight and had a complete crash, facing the wall on the couch and throwing up anything he ate or drank. I rushed him to the vet. 2 days later I found out he had stomach cancer. I brought him home and tried steroids but he did not respond. I had to make the call again. He was visibly in so much pain. His eyes showed he was lost, done. I took him in and watched him take his final breaths. It was a different experience than Henry, but it was still quite painful.
I had a busy summer so I had to find a way to carry on. I just had to. But fate would strike again in only 4 months. Last weekend June suddenly took a very bad turn. She was despondent. She would not let me pet her without complaining. She did not move from the couch. On Saturday morning I took her in first thing. Chronic Kidney Disease, in acute failure. She was put on IV fluids and antibiotics as she had a bad infection as well.
We tried but Monday morning the vet told me she was even worse and there was nothing to be done. Actually, they called and told me she was not improving. When I came in at 9:30 am to euthanize her they told me she had finally urinated so maybe there was some hope that her kidneys had not completely given out. Blood work showed she had greatly worsened in 2 days. There was no hope for her. None. So once again, after nearly 15 years together, I watched another of my precious loves take her last breath. I felt her heart stop beating. 3 cats in 15 months. Gone.
My house feels empty. I feel empty. I cannot cry again. Maybe a slight moment here or there, but I mostly feel numb. And restless. Nothing is what I want. I cannot get what I want. Me and Wendy sit here in this empty house, unsure of how to deal with one another. She comes by once and again for attention or moreso because she wants food. I think she is trying to soothe herself with food as she is begging for it more often than usual. I am unsure how to move on. I know Wendy needs some companions as she has always lived with other cats, and I will get some. But right now I am grieving so my heart says "I want the other cats BACK." I would do anything.
I never knew I would be one who would take these things so hard, but I should have suspected considering I have spent my life making music that is based on struggling through the bad stuff. It helps me to channel it that way. It helps others too. I love that people take it and apply it to their own lives. It makes a positive out of negativity.
But right now I can only find the negativity. The light will come again and the music will come again but for now I am silenced…
Originally published at The Casey Stratton Blog. You can comment here or there.
I awoke this morning from a nightmare so intense I had to get up for a while as I was too afraid to go back to sleep. Don't you just hate that? Here's what happened:
I was living in an apartment near an old abandoned warehouse near some old, unused train tracks. I think my apartment might have been a train car itself. I had some friends staying either with or near me. Things were normal until I could not find Wendy one day. I looked everywhere for her, calling and calling. I began to become agitated, very aware that due to the recent loss of 2 of my cats I could not lose another. I looked inside a big trunk I had that was full of stuff. Almost like a trash bin. She was not there. For some reason I kept looking in it all the time.
A friend was with me and was trying to comfort me. I started to get notes from someone saying they had her and would kill her soon. I was very upset. I was crying and could not understand why anyone would do this. I hired a private detective to help me find her. It consumed my days. He would show up with clues and ideas as to where to find her and I would go, hoping desperately that she was there. No. Finally one day he came and said, "I hate to tell you this." My heart sank. There was some sort of report from an animal shelter of a dead cat they'd found. He was sure it was Wendy. I cried and cried, completely blown away that this was happening.
I began to trust no one. Even those close to me were suspects in my mind. Perhaps people were close to me as a distraction device? I was all alone and could not speak to anyone. I was aware that someone was after me, wanted me to suffer.
Then one afternoon, I opened the trunk I had looked in constantly and something was moving through the debris. It crawled up through and it was Wendy! I was elated. She was a little sickly looking but I knew she'd be OK. Just then there was a knock on the door.
"Housekeeping!"
I did not have a housekeeper and this was not a hotel. I timidly opened the door. A woman said she had a call for me in the main warehouse. I went with her and picked up the phone. A voice said "Hi Casey. I am calling about an incident at P&H Grocery in 1994. A Mr. Nicholas ____ worked there at the time and $25,000 was stolen during that time. We believe that you were responsible for this theft, not Nicholas. Will you plead guilty to the charges?" Of course I said no. I had not done it! The woman's voice grew sinister as she replied "Look out the window and you might change your mind."
Outside the window was a guy named Nick, holding Wendy with a knife to her throat. I became aware that I was being blackmailed. Plead guilty to his crime or lose Wendy. I ran outside and tried to reason with him but he said he would kill her without hesitation. I immediately wished I had not lost trust in all my friends and pushed them away from my life. I had no one to help me with this.
I went back inside and picked up the receiver. "Yes, I will plead guilty to the charges."
I woke up.